Footstepz Football Academy
Our in schools team have vast experience of working with children of various age groups from early years to secondary students.
Studies show regular participation in physical activity and higher levels of physical fitness, have been linked to improved academic performance and brain functions such as attention and memory.
We deliver morning, lunchtime and after-school sports sessions to a number of local schools as part of their extra curricular or enrichment programmes.  Our main focus is football; however, we also offer keep fit classes to teachers, students and parents.
If you are a school and would like to enquire about any of our programmes please contact us.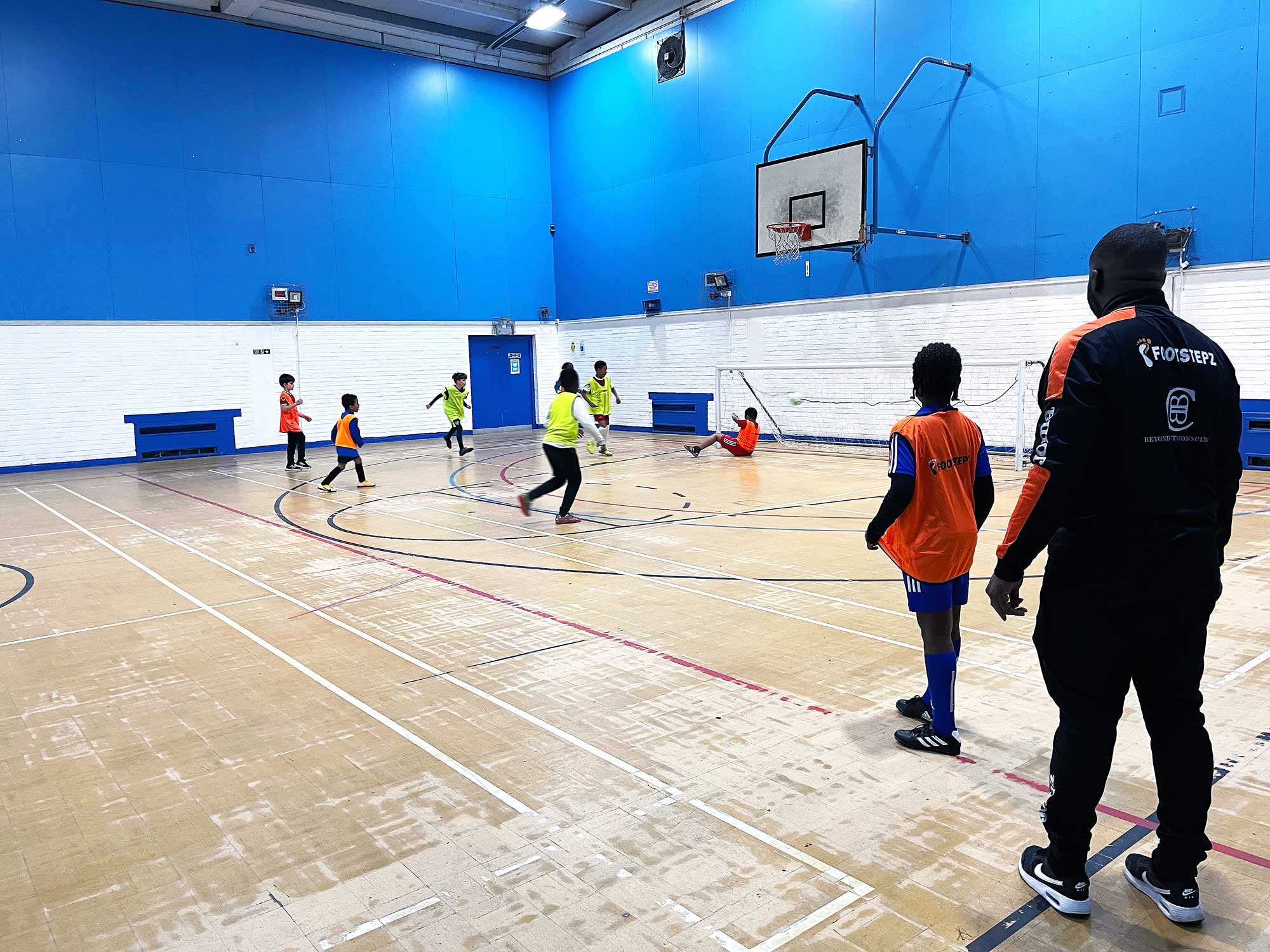 Open Training and Development Sessions
Come along to our weekly open development and training sessions and take the footstepz to joining our team. View the time of our next weekly session